Sanofi wagers $400m on miRecule muscular dystrophy therapy –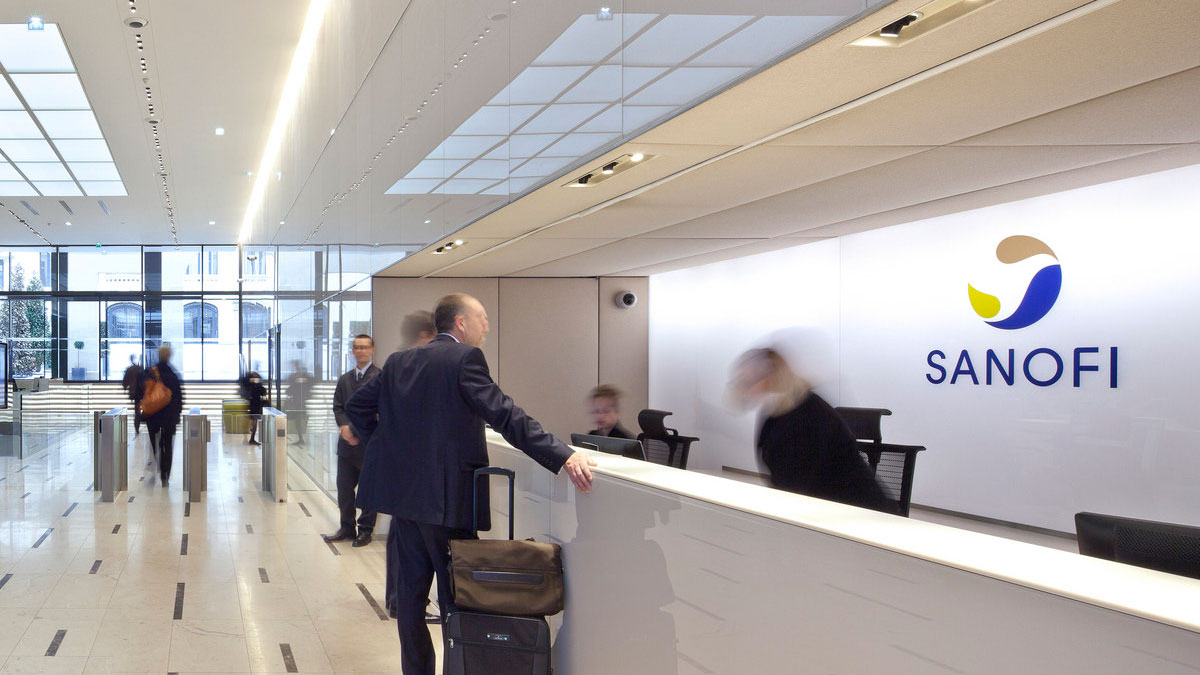 Thank you for reading this post, don't forget to subscribe!
Sanofi has added to its rare disease pipeline by licensing an antibody-RNA conjugate (ARC) for facioscapulohumeral muscular dystrophy (FSHD), a genetic muscle disorder, from US biotech miRecule.
FSHD is the second most common form of muscular dystrophy after the Duchenne type, and affects around 1 million people worldwide, with no approved treatments. It tends to cause muscle wasting in the face, shoulder blades, and upper arms.
The deal – which includes an upfront payment of $30 million and possible future payments that could drive the total value up to $400 million – will combine miRecule's RNA expertise with Sanofi's nanobody technology, bolted on when it acquired Ablynx in a €3.9 billion deal in 2018.
The new drug candidate for FSHD will combine an RNA molecule from miRecule targeting double homeobox 4 (DUX4) – a protein that is mutated in FSHD – with a nanobody developed by Sanofi that targets muscle cells.
Nanobodies are smaller than conventional monoclonal antibodies and, according to their developers, can offer greater stability, higher potency, and lower production or synthesis costs.
Sanofi's head of rare and neurologic diseases Pablo Sardi said that combining the two technologies could produce a "best-in-class therapy designed to suppress the underlying cause of FSHD."
The partners are still in the discovery stage of the collaboration, and Sanofi will take full responsibility for the programme once a drug candidate to take forward into preclinical and clinical testing has been selected.
Sanofi is the first big pharma to partner with Maryland-based miRecule, providing an endorsement of its DREAmiR RNA drug discovery engine, which the company says uses genomic and outcome data from thousands of patients to identify underlying genetic changes that cause disease, and then creates a novel RNA therapeutic that can directly target and fix the abnormality.
miRecule has been working on an in-house FSHD programme (MC-DUX4) – which secured $1 million in funding from patent organisation Solve FSHD last month – and is also working on candidates for head and neck cancer and diffuse large B-cell lymphoma (DLBCL).
The biotech raised $5.7 million in seed funding last year in a round led by Alexandria Venture Investments, which included a $2 million grant from the National Cancer Institute in the US.
TrialSpark alliance targets six candidates
Sanofi also signed an agreement this week with TrialSpark, which specialises in acquiring "undervalued" clinical-stage drugs languishing in the pipelines of biopharma companies.
The deal aims to bring up to six clinical-stage phase 2 and phase 3 drug candidates into Sanofi's portfolio over the next three years, which will then be developed alongside TrialSpark, and contribute tech-enabled drug development capabilities including the use of behavioural interventions and digital tools.
There's little detail on the focus of the alliance, although TrialSpark's main focus is on rheumatology, dermatology, central nervous system, and cardiometabolic diseases. The aim will be to identify promising candidates in areas of "unmet patient need."
Financial terms of the agreement have also not been disclosed, but from a logistical perspective TrialSpark will take the lead on clinical development, in consultation with Sanofi.